Know How to use EML to PDF Converter application ?
Following are the steps to convert EML files to PDF format document
Download and install the software
Step 1. Start Application
After proper installation of software, click on it to start the application.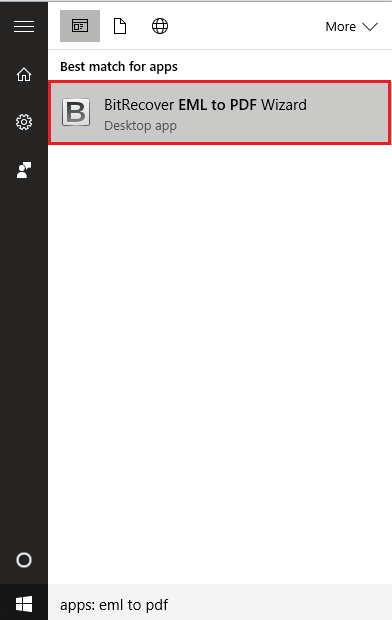 Step 2: Add EML Files
Now add EML files by selecting "Select Files" or "Select Folder" option for making multiple files selection.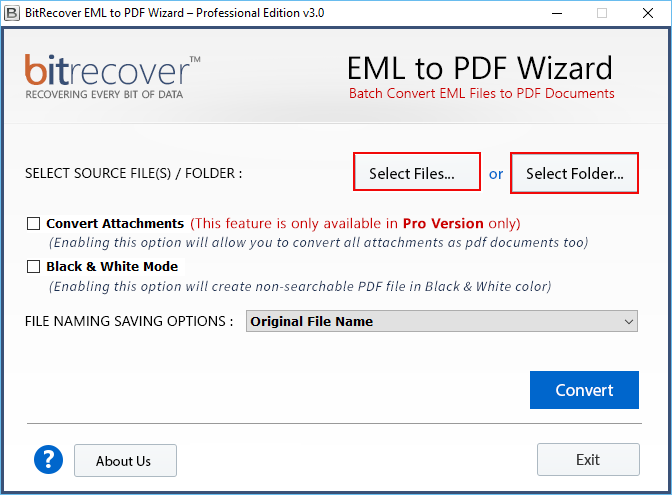 Step 3. Enable Attachments & Black and White option
Check mark on attachments option if you want to convert EML to pdf with attachments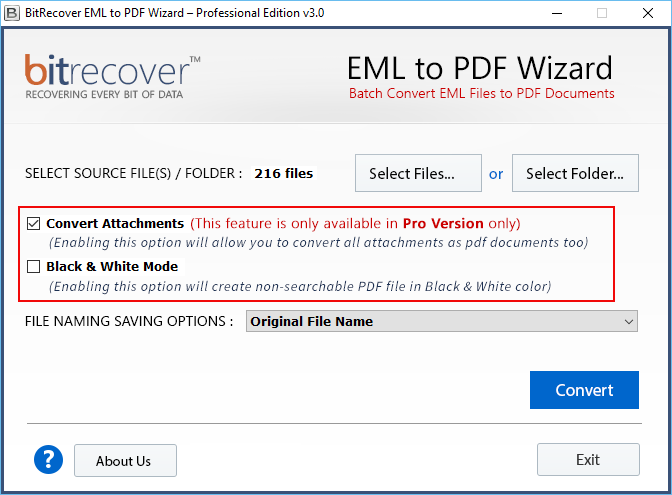 Step 4: Select File Name Saving Option
This option offer you to select name of the output file, click on any of the naming convention to specify the file name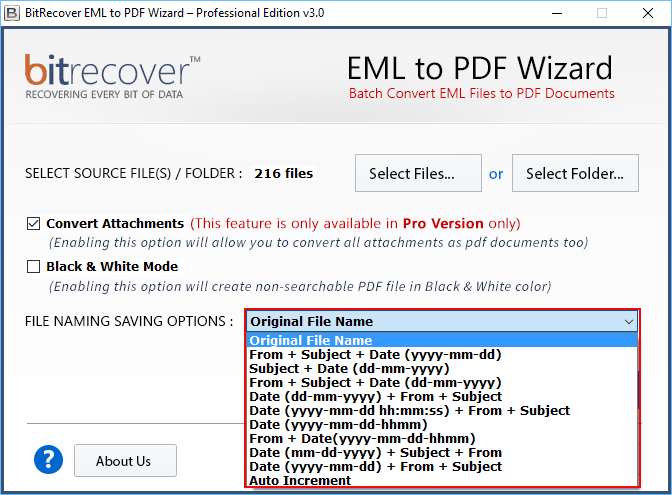 Step 5: Click on Convert
Now, Click on Convert button to proceed with the process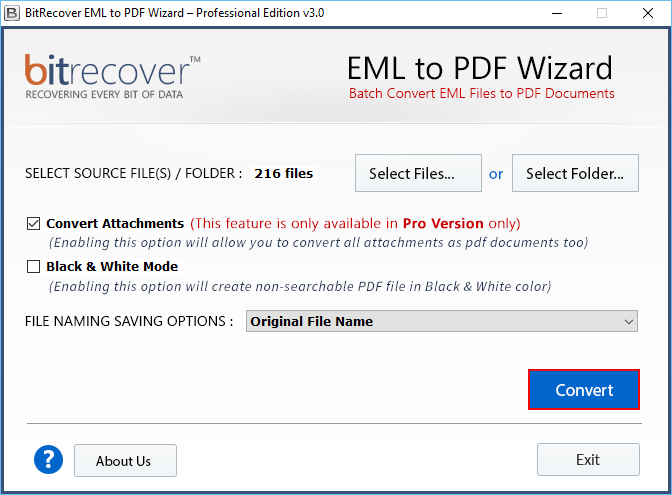 Step 6: Browse Folder
Specify Storage Location of the output PDF file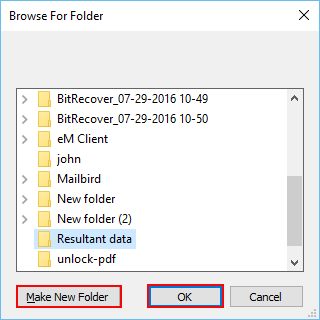 Step 7: Conversion Completes
After Export process gets completes you will be notified through a message. Click on OK to exit

Step 8: Open PDF File
Go to the specified location and open PDF file to view converted EML messages