How to convert PPT to PDF ?
Follow the steps shown below to create pdf file from powerpoint presentation slides.
PPT to PDF Converter Software
Complete installation process and open application to start conversion process.
Step 1. Open Software
Click Start menu » All program list » double click on B-PDF converter utility to open it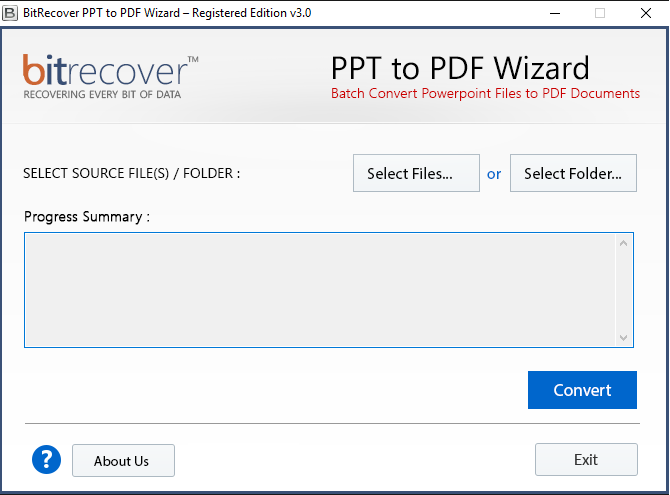 Step 2: Add Files or Folder
You will get two options to add files.
1. Select Files: Click on this option to select PPT file which you want to convert
2. Select Folder: Click on this option to convert all ppt files contained in some folder.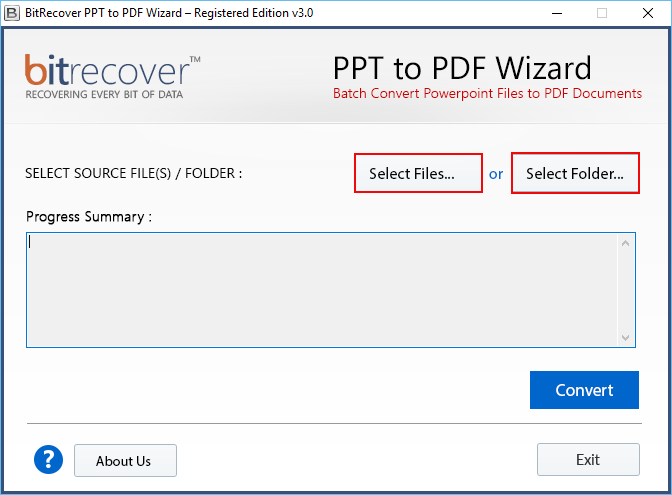 Step 3. Click on Convert Button
After selecting ppt files now click on Convert button at the bottom of wizard to continue further.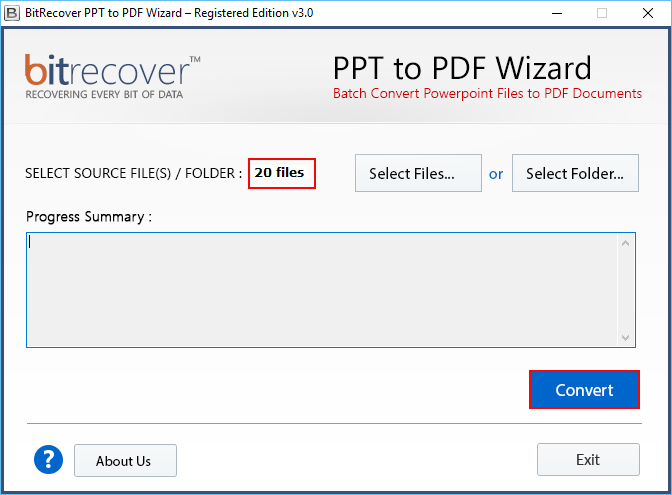 Step 4: Choose Location to save file
On clicking Convert button, PPT to PDF converter will prompt to select a location. A browse window will appear on the screen. Specify desired location.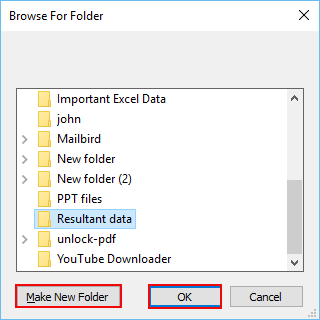 Step 5: Powerpoint to PDF Conversion process
When the process is started you will be seeing progress of process under progress summary section in the wizard. Upon completion of process you will be notified.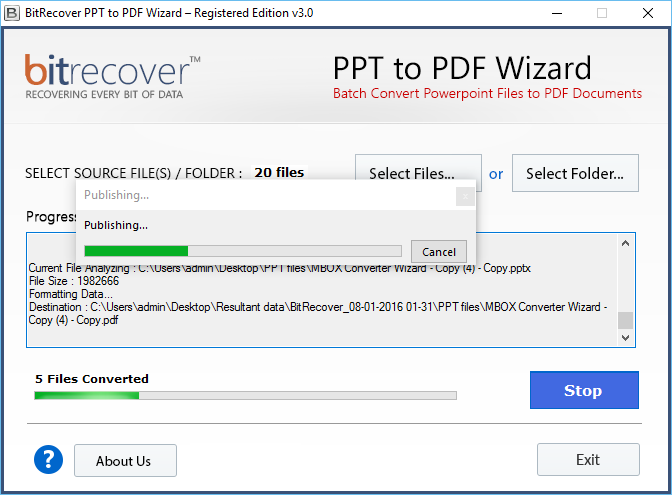 Step 6: Check PDF File
Now navigate to selected destined folder and open it. you will see a folder created with the same name as of the folder in which ppt slide existed. When you will open this folder you will get your required converted PDF file created from PPT